Divi Toolbox 
➜

Global

➜ 

Preloaders

With the Divi Toolbox, you can add an animated overlay to your website, which will be displayed while your page is loading. You can edit the following settings:

Only on the Home Page
With this option, the preloader will be active only on the website's homepage.

Preloader Type
You can choose one of 25 different animated SVG icons: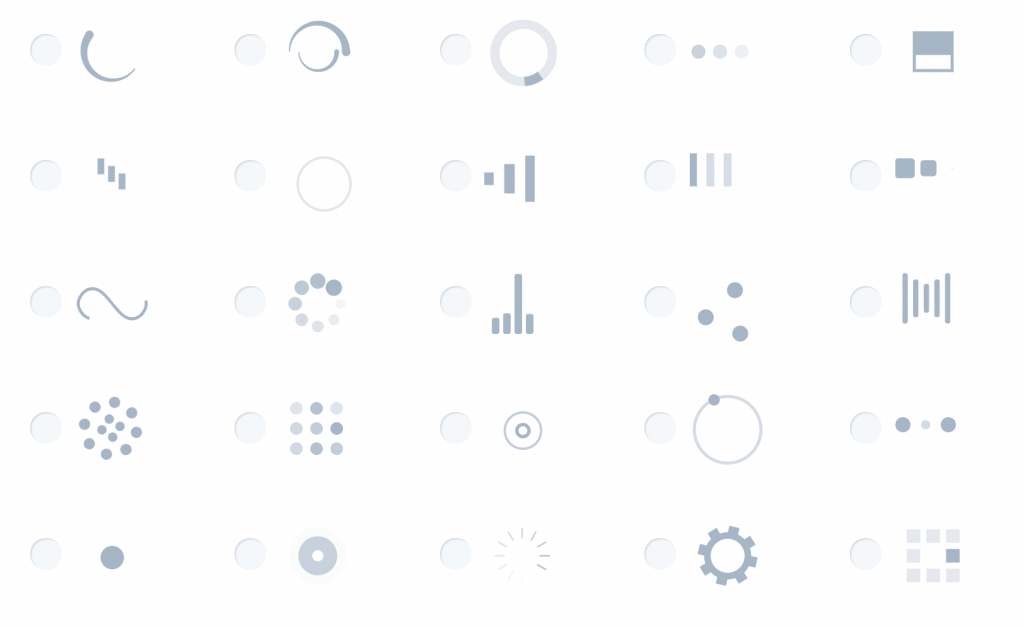 Preloader Page Transition Type
Choose the animation effect for the preloader (Fade Out, Slide Up).
Preloader Transition Speed
Choose the speed of preloader's transition (Slow, Fast).
Toolbox Customizer 
➜

Global

➜

Preloader
The following options are added to the Toolbox Customizer once the feature is enabled in Toolbox settings:
Preloader background color
Preloader spinner color
Preloader spinner size